Services
Heat and surface treatments
All our wire rods can be supplied with heat and/or surface treatments with different finishes.
The whole process starts with the wire rod passing through a decape line (chemical decape or shot blasting). Here, the iron oxide (Fe2O3) formed during the hot rolling of the wire rod is removed and the rod is given a surface coating suitable for further deformation.
Annealing is used as a heat treatment in order to regenerate the steel structure and, at the same time, to give the material certain mechanical and structural characteristics.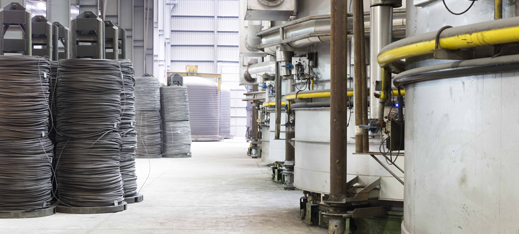 ANNEALING
Annealing is carried out in an EBNER furnace with H2/N2 hydrogen atmosphere, following specific processes according to the type of steel.
Before annealing, the wire rod is chemically stripped or shot-blasted; this ensures that there is no problem with the removal of calamine during its later use.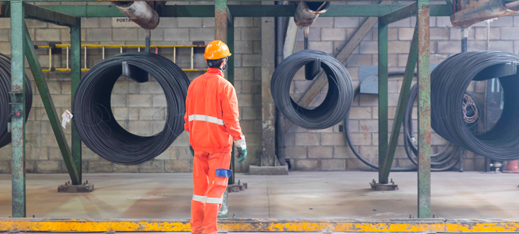 STRIPPING COATING
We can supply stripped or shot-blasted wire rod with subsequent coating:
• Phosphate + soap/polymer
• Phosphate-free polymer
• Phosphate + lime
• Phosphate + pasivate