Passionate about challenges and opportunities? Join our Group


Passionate about challenges and opportunities? Join our Group
Work with us
We currently have a number of different programmes tailored and designed to develop talent.
At Global Steel Wire Group we want you to grow with us, to learn from our experience and for us to learn from your fresh vision of the world. We aim to provide candidates with an excellent preparation, with a complete vision of the organisation and with the maximum possible experience in each of the Group's operational departments.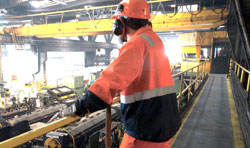 FP DUAL internship programme
Through agreements with different training centres, we offer internships to students from various vocational courses.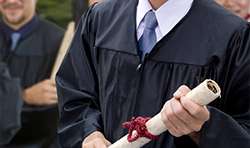 Academic Internship Programme
We offer academic internships to students of the University of Cantabria through the COIE.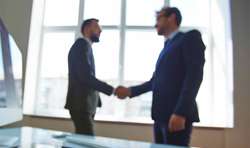 Masters and Specialised Courses Programme
We offer, through agreements with different Professional Associations, internships to students of Masters / Specialised Courses.

Integrated Professional Development Programme
In order to offer our team the best preparation, the Group has implemented the Integrated Professional Development System (PDIS), a tool designed to manage people's talent. It is used to identify the qualities and plan the career path that best suits their profile. This system has been developed in all business units in order to:
ENSURE
our professionals' satisfaction and provide value for talent retention.
BUILD
the necessary attitudes, skills and knowledge to contribute and add to the CELSA Group™ project.
ATTRACT
motivate and develop the best and brightest talent.
HAVE
a common, easy and coherent tool that catalyses the company's strategy through people.
Performance
Management
The process of getting feedback and guidance on the tasks performed and areas for improvement. In performance management, objectives, areas of responsibility, competencies and values are evaluated. Improvement plans are established aimed at progress and obtaining the best results as professionals and as an organisation.
Career Management
The process of making people and professionals aware of their strengths, areas for improvement and possibilities for future development as future managers and leaders.
Talent Management and
Succession Planning
As part of this process, the organisation identifies and develops the skills of candidates in order to ensure a promising future and generational succession within the Group. This process brings together personal expectations, future leaders and the needs of the organisation.
Goals
Management
The process of individually assigning the organisation's objectives using cascade planning. The objectives are derived from strategic thinking, budgeting and the annual value assessment.